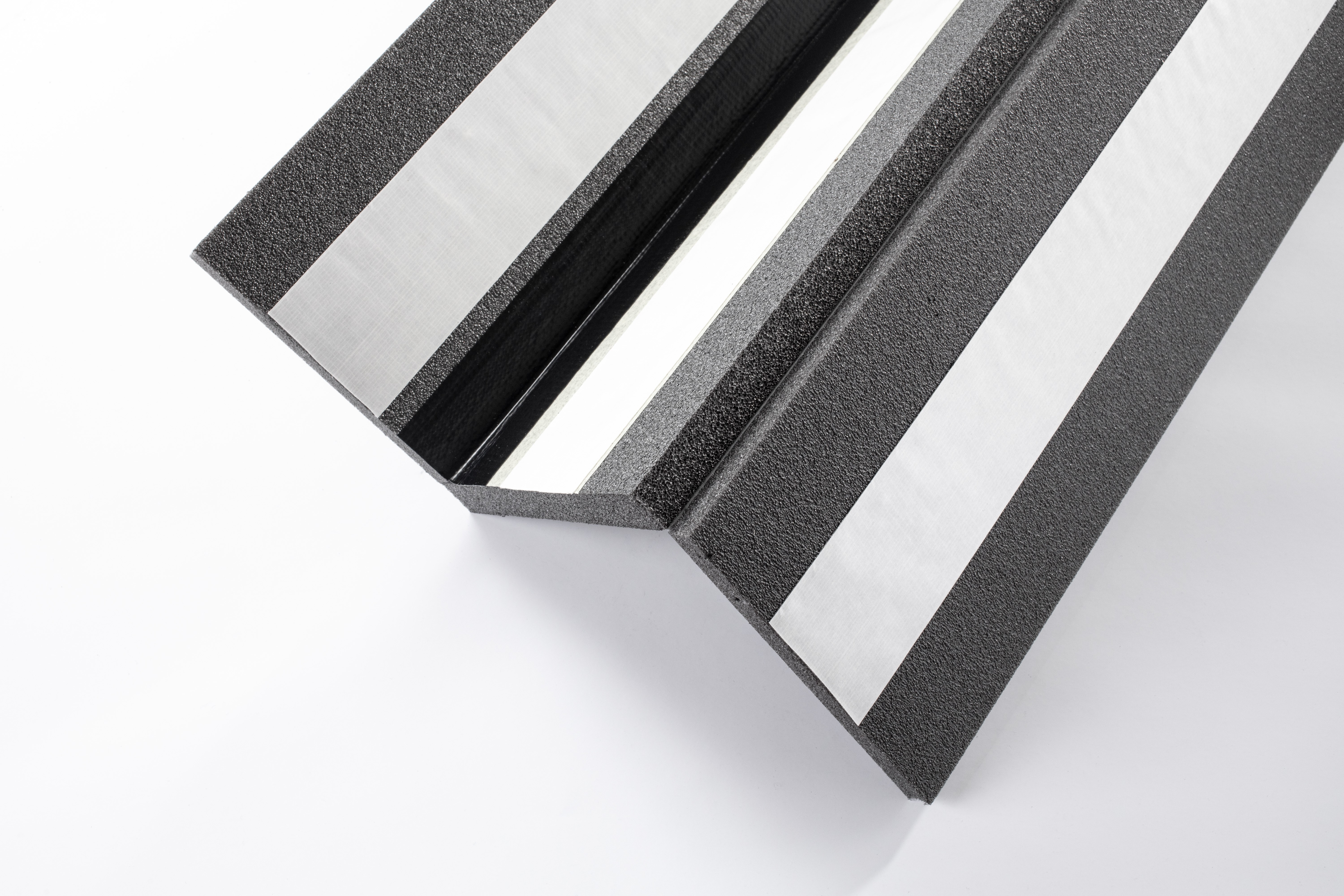 Stair bedding ecostep type Z
Staircase bearing for impact sound decoupling of stair flight and landing. Acoustically tested according to DIN 7396.
High quality and easy to cut PE foam.
The unreinforced and shear-soft matteco elastomer bearing ELR 8 is used for this stair bearing.
The length of the staircase bearing can be obtained from 1m in 100mm increments up to the maximum length of 1.5m. Other formats are available on request.
For a quick and safe assembly, the staircase bearing can be optionally ordered with pre-assembled assembly adhesive tapes and/or edge protectors with joint fixation.