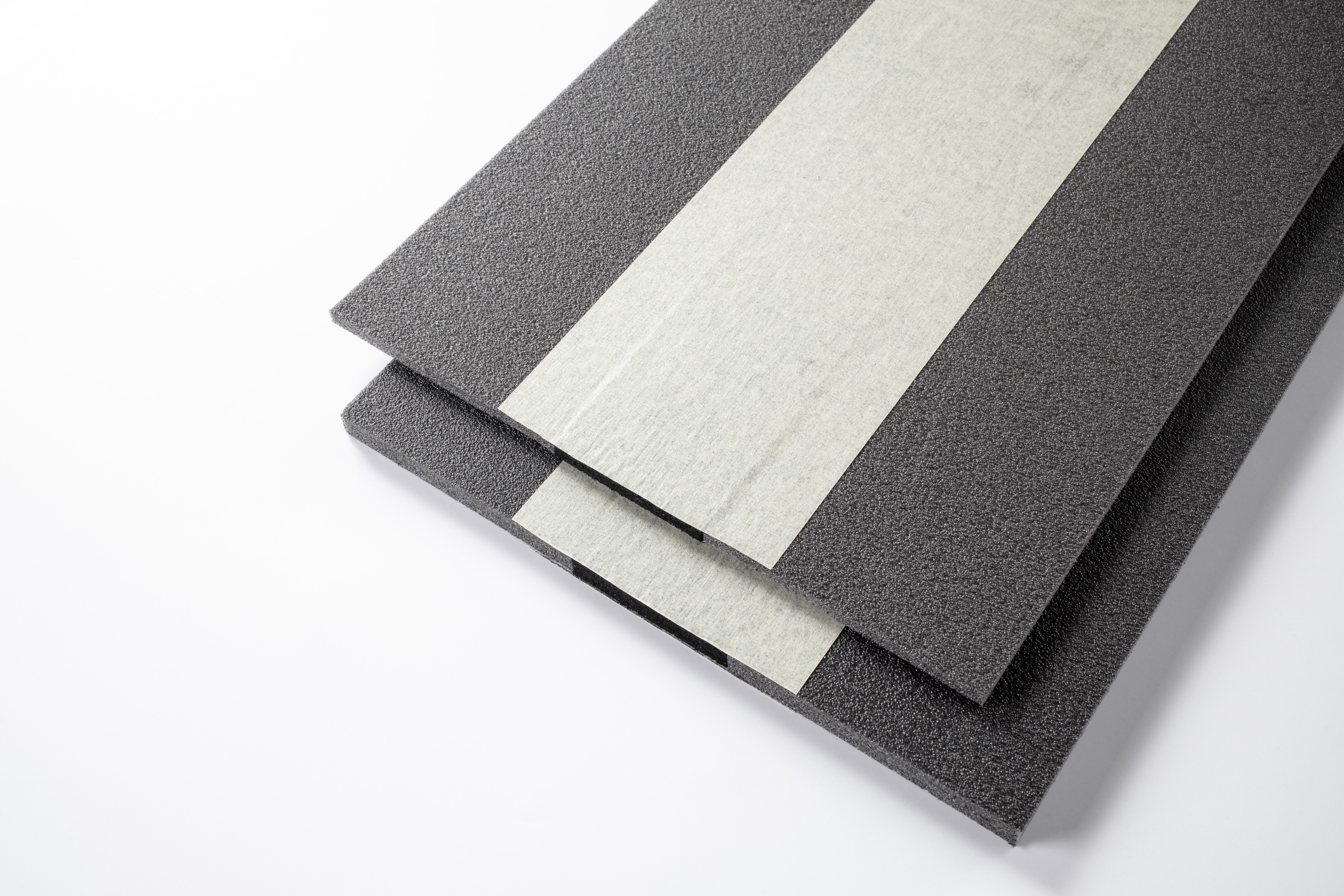 Ceiling bearing ecowal type Z
Core strip bearing with load centring and PE foam blind shuttering on both sides.
The shear-soft elastomeric bearing ELR 8 with general building authority approval is used as the elastomeric core of this ceiling bearing.
The elastomeric bearing ELR 8 is available in thickness 10mm.
The ceiling bearing can also be supplied with an elastomer core in 5mm thickness, but without general building authority approval.
The elastomeric bearing absorbs changes in length and twists.
The standard length of a bearing is 1m.