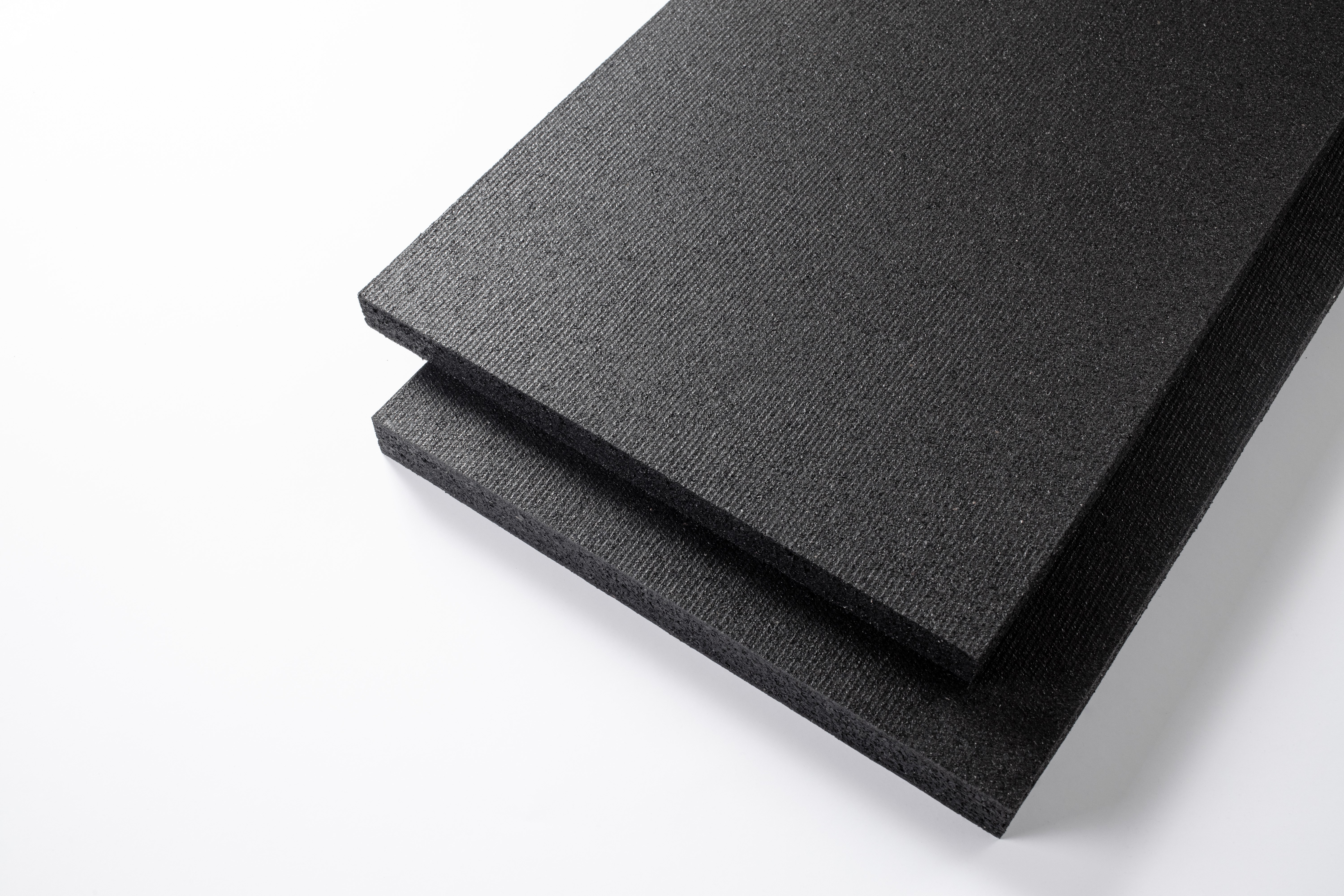 Decoupling plates EKP
Decoupling plates are used for permanently elastic support and decoupling of buildings and parts of buildings.
Decoupling plates have the effect of a spring-mass system and can therefore be used as vibration protection for buildings, machine foundations, etc.
Closed surface on both sides, high resilience, permanently elastic.
The standard thickness of the decoupling plates EKP is 15 and 20 mm. Other material thicknesses are available on request.
The standard format is 1m x 0.5m. Other formats are possible on request.
Very robust, durable, rot-proof, UV and weather resistant.
100% recyclable.