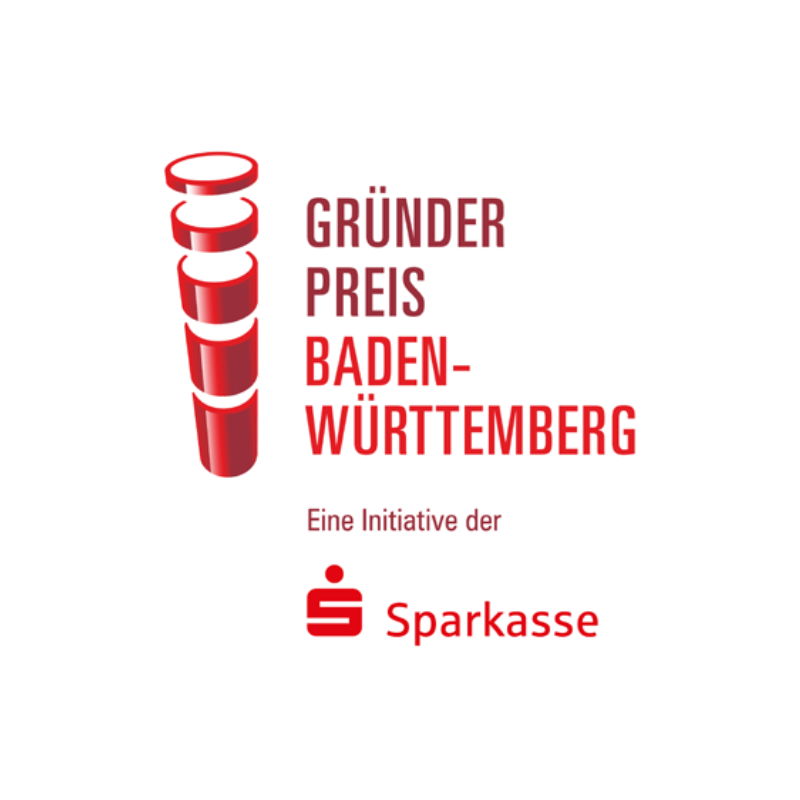 Founder's Prize of the Sparkassen-Finanzgruppe Baden-Württemberg (2016)
"Baden-Württemberg is the state of tinkerers and inventors. In terms of the five-year survival rate of start-ups, we are regularly at the top in a nationwide comparison," said Dr Nicole Hoffmeister-Kraut, Minister of Economics, Labour and Housing, at the award ceremony for the Baden-Württemberg Start-up Prize of the Sparkassen-Finanzgruppe in Stuttgart.

"In order for the southwest to remain competitive, we need innovative and sustainable start-ups," she said. Together with the President of the Savings Banks Association of Baden-Württemberg Peter Schneider, Minister of Economic Affairs Dr Nicole Hoffmeister-Kraut congratulated the five first-place winners of the Baden-Württemberg state competition (excerpt from the press release dated 30.06.2016, Ministry of Economic Affairs Baden-Württemberg), and thus also us, because we took 1st place in this competition.